357 Magnum | 357 Magnum for sale
Fiocchi Range Dynamics ammunition offers great quality and consistency for the high-volume shooter and hunter. Loaded with similar grain weights as the Exacta line, this ammunition is perfect for training and practicing with similar results at a much cheaper price. This allows you to shoot, plink, or hunt as much as possible. This ammunition is new production, non-corrosive, in boxer-primed, reloadable brass cases 357 Magnum. 209 primers ammo shop
Where are Fiocchi products made?
While most of Fiocchi ammunition is loaded at their plant in Ozark, Missouri, Fiocchi is also importing ammunition and reloading components from their plant in Italy because of the high demand the industry has been experiencing. All products are loaded to either C.I.P. or SAAMI specifications. 357 Magnum for sale
What is a 357 Magnum good for?
357 Magnum is renowned as an accurate cartridge. So much so it is popular with silhouette shooters who reach out to 100 yards, or more, to knock down small steel targets. It is more than accurate enough for close quarters battle and hunting at reasonable ranges.
Is a 357 Magnum powerful?
357 Magnum (9x33mmR) cartridge was for decades the most powerful commercially available round. Invented in 1934, the cartridge was developed by leading firearm authorities and quickly became the round of choice for revolver enthusiasts, law enforcement and military forces worldwide.
Is a 357 Magnum a good carry gun?
The 357 is actually the gold standard for concealed carry. This caliber is perfectly suited for the compact and mid-sized guns suitable for keeping on your person. It's powerful, but not to the point of derailing the gun. Also, it can travel far and make its presence felt.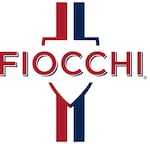 Specifications
Product Information
| | |
| --- | --- |
| Cartridge | 357 Magnum |
| Grain Weight | 142 Grains |
| Quantity | 1000 Round |
| Configuration | (20 Boxes of 50) |
| Muzzle Velocity | 1420 Feet Per Second |
| Muzzle Energy | 650 Foot Pounds |
| Bullet Style | Full Metal Jacket |
| Lead Free | No |
| Case Type | Brass |
| Primer | Boxer |
| Corrosive | No |
| Reloadable | Yes |
Delivery Information
| | |
| --- | --- |
| Shipping Weight | 35.455 Pounds |
| DOT-Regulated | Yes |